BECOME AN INDEPENDANT SHOPKEEPER
Benjie proposes you as part of its development policy to become its franchisee partner.

From now on, be your own boss while benefiting from the experience and services provided by the brand!
Profiles sought:
You are looking for a new professional challenge that will allow you to easily create your own business.


You are not necessarily coming from the footwear market but you wish to become a shopkeeper in the children's sector.


The quality of client service is a major point of succes to you.


Responsible companies whose products are developed in compliance with social and environmental standards are important to you, as you are interested in local and ethical brands.


However, in order to maximize your chances of success, you wish to rely on an experienced, motivated and easy-to-reach team that can :

accompany you in the development of your own business
help you master the different aspects of store management
train you to become a shoemaker
enlighten you on sales and commercial techniques



Finally, you wish to join a project on a human scale, and benefit from the image of a brand in full development, its website and its communication.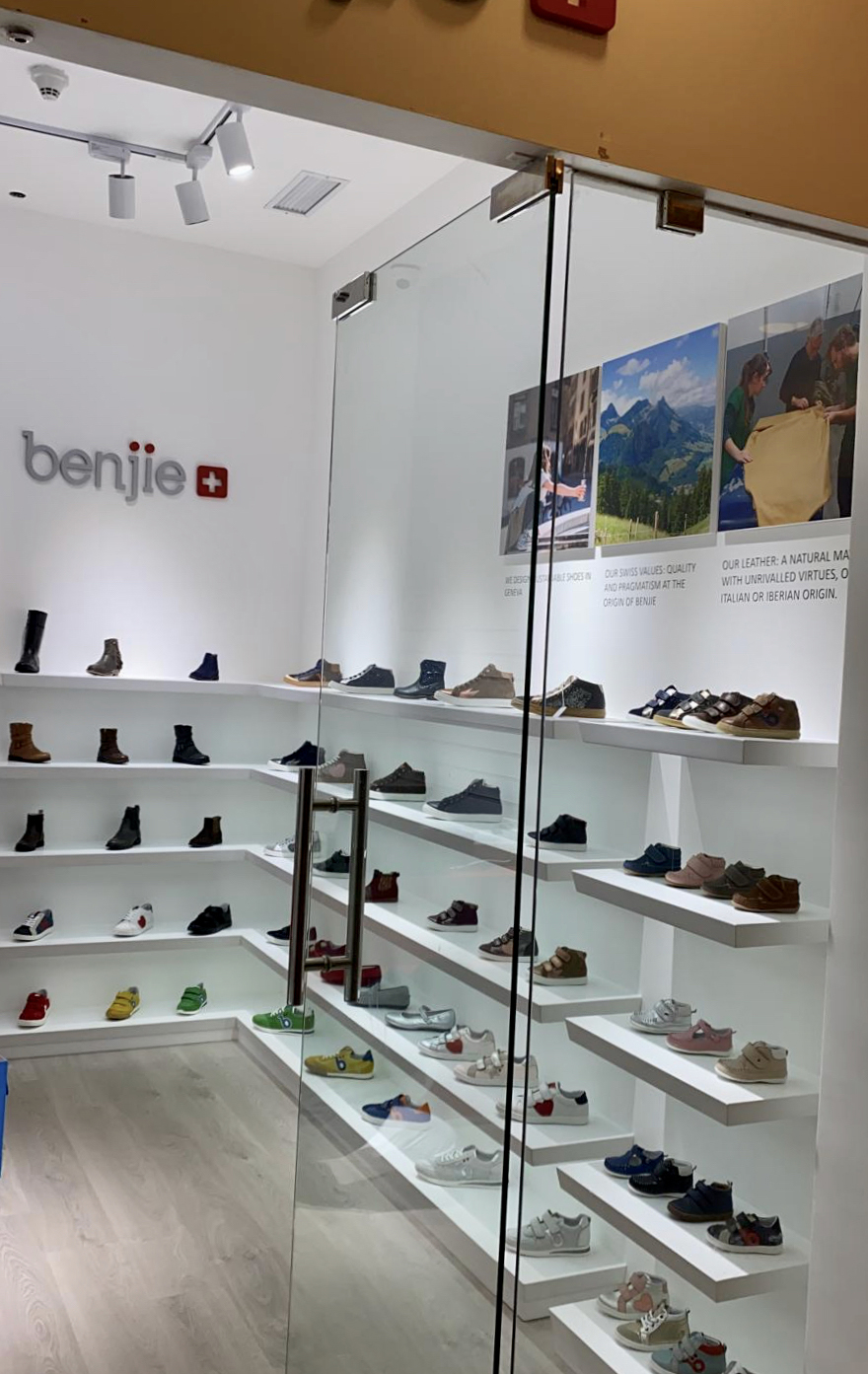 Terms and conditions :
Cities or urban areas with high purchasing power..
All proposals will be evaluated.

Store area
between 25m2 and 50m2 of sales area + between 5 and 10m2 of stock area

Configuration of the store:
on one level.

Minimum catchment area:
35,000 inhabitants.

Type of location:
Downtown qualified as No. 1 or 2 or in a high-traffic shopping mall. The proximity of shops operating in the children's sector (shoes, clothing, equipment, ...) is an asset.

Average number of employees of the store:
the shopkeeper managing the shop at 100% + a helper two days a week (depending on the turnover and opening hours).
The services of the brand :
Support in the elaboration of the business plan.
Advice on the location and configuration of the store.
Provision of the store layout plans and brand identity supports.
Assistance in the choice of checkout system / IT.
Staff training:

Brand identity
Product specification
Merchandising
Sales technique
After-sales service
Cash register system

Advice on assortment and purchasing budgets.
Provision of visuals for communication.
Brand communication at the national level.
Help with local advertising.
Conditions of access :
Plan an initial investment:

Between 20'000 and 40'000 approximately, for the fitting out of the store
Between 40'000 CHF and 80'000 CHF depending on the size of the store and the season, for the investment in stock goods

Other conditions on request
Do you recognize yourself? Then do not hesitate to contact us for a first discussion.

We look forward to it.

See you soon!

The Benjie Team
Contact :
c.bagnoud@benjie-shoes.com
079 777 90 74