According to a study conducted in the United States by the company Génomatica (1), 88% of consumers say they do not immediately trust brands that claim to be sustainable and 51% say they are aware that greenwashing is common in the fashion industry.
This shows how difficult it is for the customer to understand what brands are saying. And for us, how can we be sure we are doing things right and give our customers a guarantee of good faith?

In order to answer these questions, we decided to try a social and environmental certification: B-Corp. At the time of writing, our file is being examined and we will have a return within 5 to 7 months.

It is a heavy process for a small structure like ours, especially since the result is uncertain. However, the 4 months we spent preparing our file have already brought us so much that we wanted to share this first step with you!
1/ A certification ? we were rather against it at the beginning.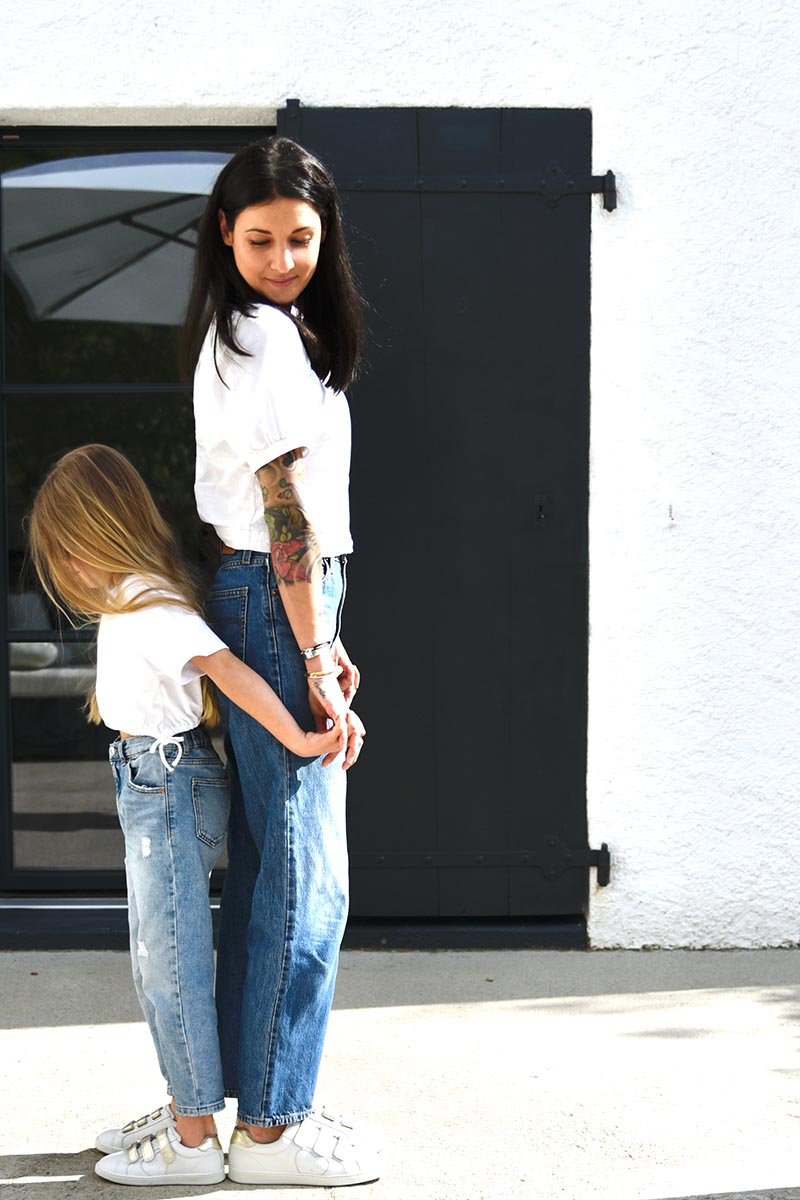 Certification is not just for the big guys!
A label: it's for the big ones, not for the small ones!
Certification labels had the image of very heavy processes for a small business like ours. In our minds, they were intended to accompany large structures towards a change in practices.

We had the feeling that we were more committed than the vast majority of other players in the footwear industry. So why did we embark on such a major project?

It was through discussions with other independent Swiss brands, such as our friends at Baabuk, that we realized the benefits of official external certification for small businesses. To obtain it, a company must comply with a set of specifications. This requirement pushes to frame its actions, to identify its strengths and its limits and thus to set up structured methods.
There are many "specialized" labels, especially in the food and textile industries.
When we were looking for the label that corresponded to our objectives, we found that there was a very large number of them.

You just have to go to the ECOCERT website to realize it . This well known certification organization offers 61 labels! Unfortunately none of them really satisfied us:

- The vast majority of labels are for organic food. There are few for other industries.

- For fashion, there are labels for textiles, cotton or particular materials, but not for shoes and even less for leather. This is a problem that we point out in one of our blog posts.

- There are also other labels that are not specialized for a particular industry but are too general for us. For example, the "For Life" label which is only interested in the social impacts of companies. Or the "Sourcing with respect" label which guarantees ethical sourcing.

- Finally, there are labels to guarantee ethical production conditions in countries outside the EU (fair trade etc...), which is not our case.

However, our credo is not to offer a product that is revolutionary on a particular social or environmental aspect. Our desire is to offer a global solution focused on the continuous improvement of social, community and environmental aspects. Hence our slogan "a small step towards a big improvement". None of the labels listed above cover this "generalist" spectrum.

Moreover, some labels seem to us to be very far from the business world. But we are a company, not an NGO.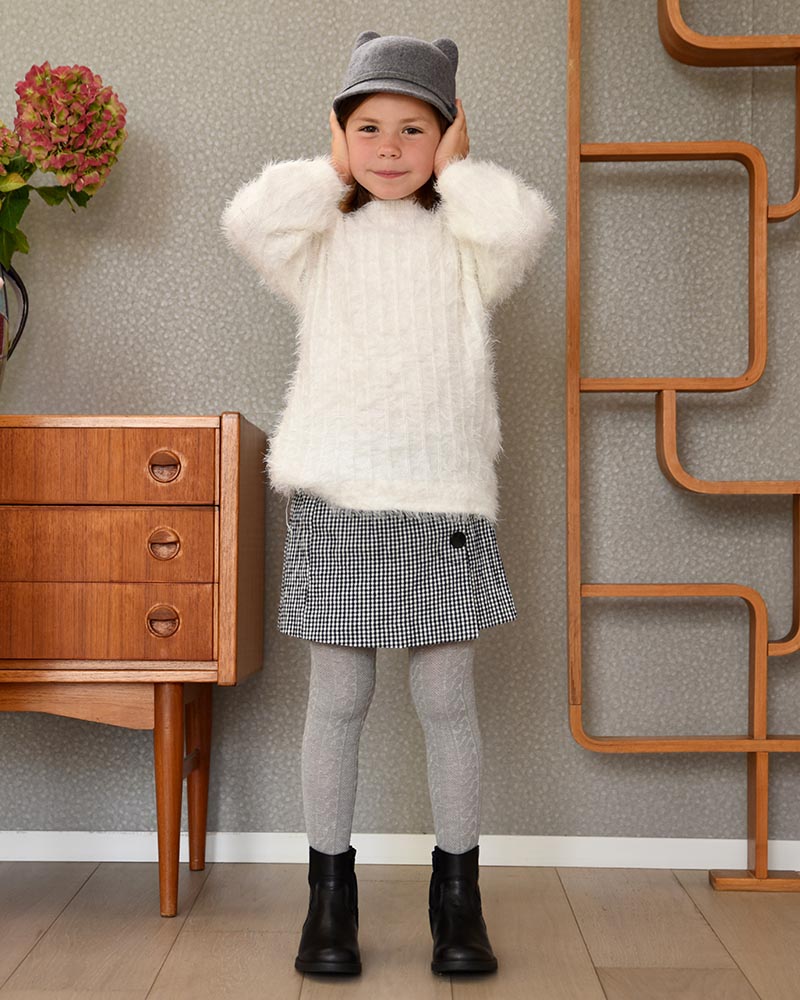 A jungle of labels
However, staying alone in our corner has its limits.
We are a small team and we necessarily need to find inspiration further away.

The risk we perceive in remaining uncertified is that we will go around in circles and stay in our certainties. We have been looking for a long time for a way to structure our solidarity and social actions. We have always acted on instinct with the sincere will to do well. But in order to grow, we need to discover new avenues, measure our impacts more accurately, and open up new fields of action.

So.... Only fools don't change their minds: let's try a certification!
2/ Why did you choose the B Corp label?
B-Corp, a label respected throughout the world
We knew the B-Corp label through the Patagonia brand, which is one of the companies operating in a virtuous model. The B-CORP label was created in the United States to certify private companies that integrate social, societal and environmental objectives into their mission, their economic model, their workforce, their products or services. The lightmotiv of certified companies is not to be the best company IN the world but a better company FOR the world.

B-Corp certification is for companies that are committed to progress. Their slogan is "using business as a force for good". This is exactly what we want to do! According to us, its great strength is that it covers all our fields of action such as the environment, employees, customers, governance and the community.

2500 companies are already certified B-CORP in the world, including 43 certified companies in Switzerland.
A slogan that speaks to us: a company can do business without destroying everything around it!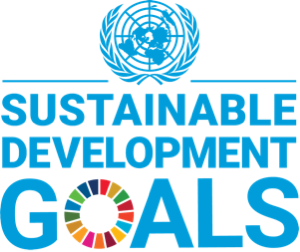 You have to read these 17 ideas, everything is there!
Impact measurement
A very comprehensive online questionnaire aims to measure the impact of the company on 5 points: governance, employees, community, environment and customers. Here it is: Measure What Matters Most | B Impact Assessment.
You need to reach 80 points to be certified. It consists of audits and interviews based on the answers. Some companies do not reach this limit but use the questions to assess their impact and to progress.
What we find very interesting is that the questionnaire and its definition of the word "GOOD" are based on the 17 UN goals for the 2030 Agenda for Sustainable Development. You can take a look here: https://sustainabledevelopment.un.org/ It is an approach of progress for the environment but also against poverty, exploitation, exclusion or discrimination.
the subjects that are audited
The questions are very broad and cover 5 areas:

- On governance: the company is audited on what it is doing to improve its practices and policies that relate to its mission, ethics, responsibility, as well as its transparency.

- On the employee side, B-Corp verifies that the company contributes to the financial, physical, professional and social well-being of its employees and respects their diversity.

- On the community side, the idea is to measure what the company does to contribute to the social and economic well-being of the communities in which it operates. For example, the integration of the company in its local fabric: how it participates in the progress of its city, its country, or how it benefits other companies in the region.

- On the environmental side, B-Corp is interested in what the company is doing to improve its overall environmental management. For example, measuring the impact of the company on the climate, monitoring the traceability of its suppliers. The audit also looks at how we are impacting changes in our partners to make them progress as well.

- Finally, on the issue of customers, the certification focuses on the well-being of the customer and the respect of his privacy. B-Corp also seeks to know if the customer is at the center of the company's decisions and if his criticisms are addressable and taken into account.

Everything is transparent: once the audit is over, everyone can see your score by going to their website.

You can't hide! The evaluation is available to everyone.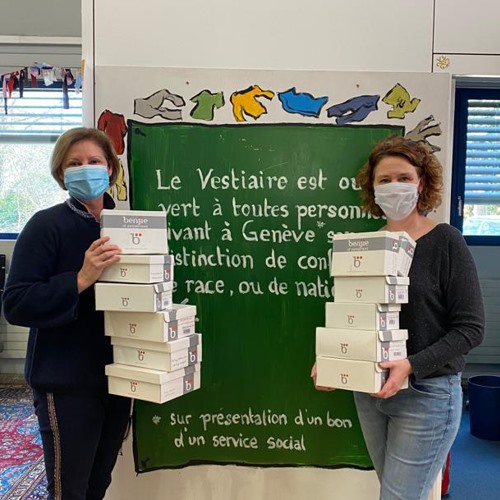 Frédérique gives pairs of Benjie to Caritas and the CSP for their solidarity checkroom in Carouge.
3/ What has it already brought us?
Of course, if we don't get the certification, we will be disappointed...
However, we will know where we lost points and nothing will prevent us from correcting them and re-submitting the file. Then, all the work done on the questionnaire has already given us a lot! Whatever happens, we have already moved forward...
Be clear about your limits but also aware of your strengths...
Reaching the 80-point level of the questionnaire requires a lot of requirements in a multitude of areas.

In general, we lack formalism in our processes. We do a lot of things but we don't write many procedures, because we don't have the time or the means. This seems normal for a small organization, but we need to have more written policies, formal rules. And we need to be able to share them.

This is a point on which we have already made progress. Here is the exhaustive list of documents that we have (re)formalized:

- The personnel regulations,
- The charter of good practices for virtual offices,
- The organization chart of the organization,
- The formalization of the environmental objectives (number of pairs collected for second life, energy consumption of the store, suppliers follow-up),
- The traceability mapping of our materials,
- The list of target eco-materials for our developments,
- The code of good conduct of our suppliers,
- The control of our factory's safety and quality certification documents

On the other hand, we have become aware of some of our strengths... Here is a list :

- A local governance, an independent and non-professional family shareholding
- The mix of the team, especially in terms of gender and age
- The sharing of our practices with the community and with great transparency
- Attractive social benefits for the staff (extended parental leave, premium accident insurance for example)
- A model of local development in stores
- Local solidarity actions (CANSEARCH, solidarity sales, Back Friday)
- Collection of used shoes to increase the durability of our products and contribute to the financing of Swiss charities
- Our suppliers in safe countries
- Customer feedback after each purchase
- RGPD (General Data Protection Regulation) compliant software to protect privacy.
Making progress WITH suppliers is essential.

The Benjie Basket from my canton to benefit CANSEARCH
Our first actions
On the community side, we realized that we were quite active. We support the community locally through our solidarity actions and are close to our customers through the store.

However, the amounts we collect are limited in financial terms and some tasks are outsourced when they could be done locally. This awareness gave us the impetus to work with Foyer Handicap in Geneva. We had tried a collaboration with them two years ago to embroider shoes, but it didn't work for technical reasons.

We called them back and decided to entrust them with our printing work rather than going through large online and foreign platforms. Small victory...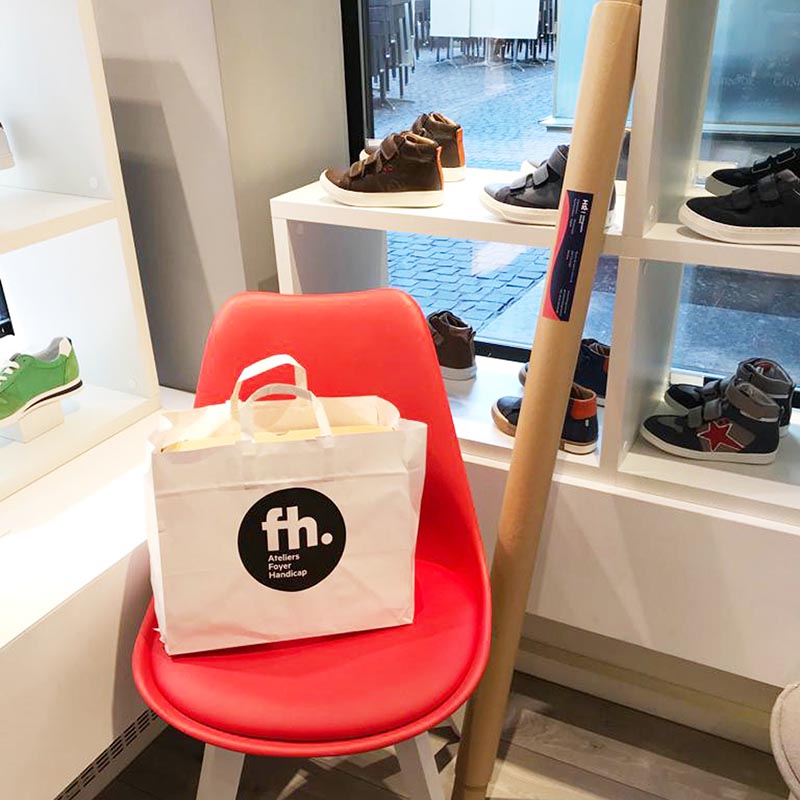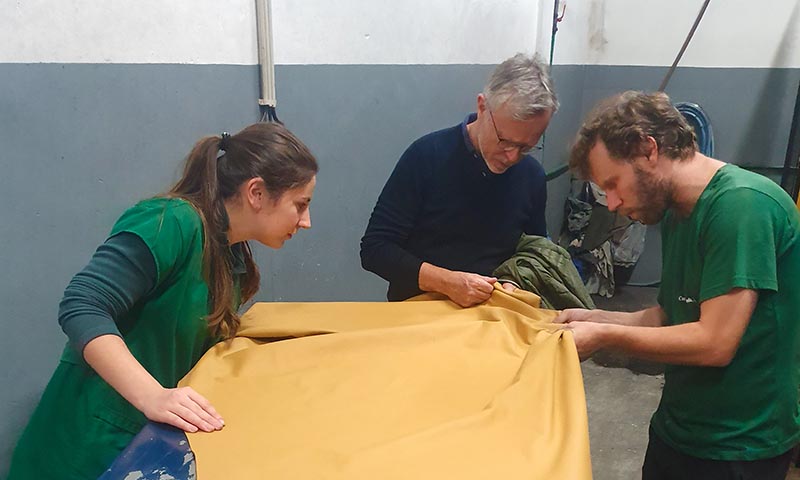 Visiting a tannery in Lousada (PT). We will have to spend more time there!
On the environmental side, we have some assets because of the origin of our materials and the place of manufacture. But our traceability remains perfectible, particularly with regard to leather. We need to spend even more time with our suppliers and control the entire supply chain of the product. We talk about this openly on the blog. We also need to increase the proportion of recycled materials in our raw materials.
In terms of sustainability and energy management, the program to take back used Benjie shoes for a second life is a good point. However, except for some compostable shoes, a shoe is not recyclable today. In addition, we do not track our energy consumption or carbon footprint. This initial awareness has pushed us to go 100% green for the store.
What's next?
The file will be submitted to B-CORP in the next few weeks and of course we will keep you informed of the next steps, because we are sure that our customers also want to consume in a more responsible way :)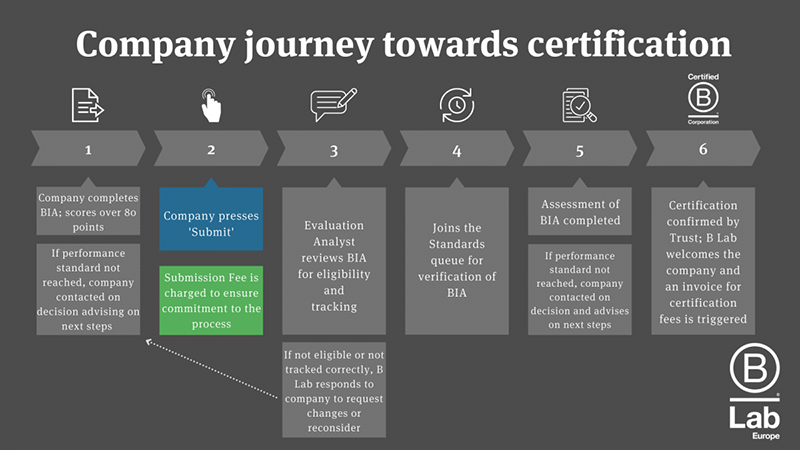 Well... we're not there yet!
(1) Genomatica conducted this research using an online survey prepared by Method Research and distributed by Dynata among 2,000 teenagers and adults in the United States. The sample was composed of equal-sized generational age groups, and an equal split between males and females, with a nationally representative geographic distribution of respondents. Data were collected from March 31 to April 8, 2021.