Between 2 and 4 years old approximately, from 22 to 27
The young child is a tireless walker whose foot is growing. It is no longer a very small foot but neither a big one yet… it is all the balance that a good shoe must find to accompany it in this important period of his growth.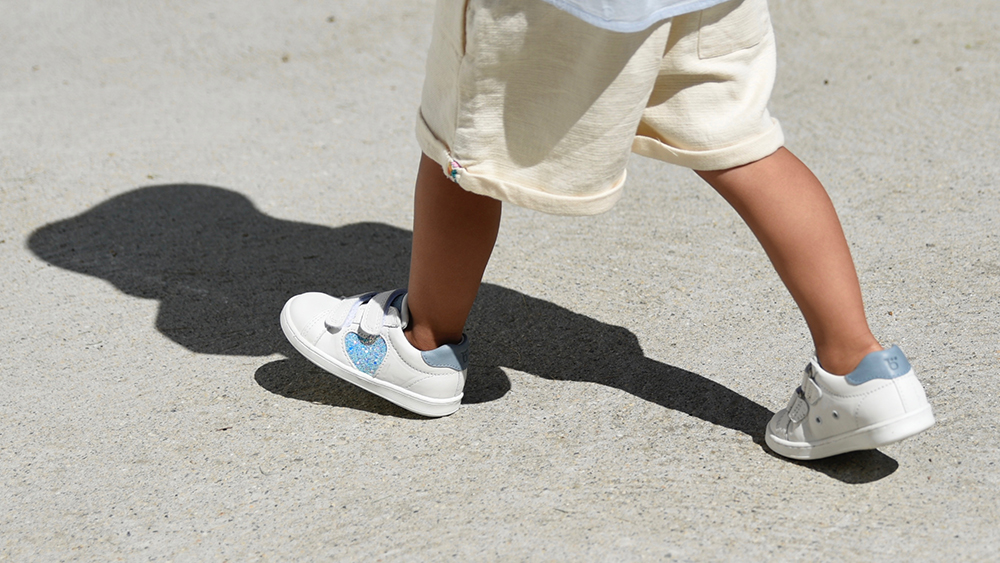 The age of transition!
Around 2 years of age, children become excellent little walkers. Like adults, they first put down the heel and then the toes.

It is an age of transition par excellence. The child walks perfectly but still falls quite a bit.

His foot is growing. Between 2 and 4 years, indeed, he will grow 6 sizes.
"The young child needs a first real shoe with quality footwear"
A first real big shoe…
Looking at a Benjie shoe for toddlers and a Benjie shoe for the first steps, we immediately notice important differences: the sole has thickened and the rear counter is larger.

All this characterize a great shoe: support, comfort, structure.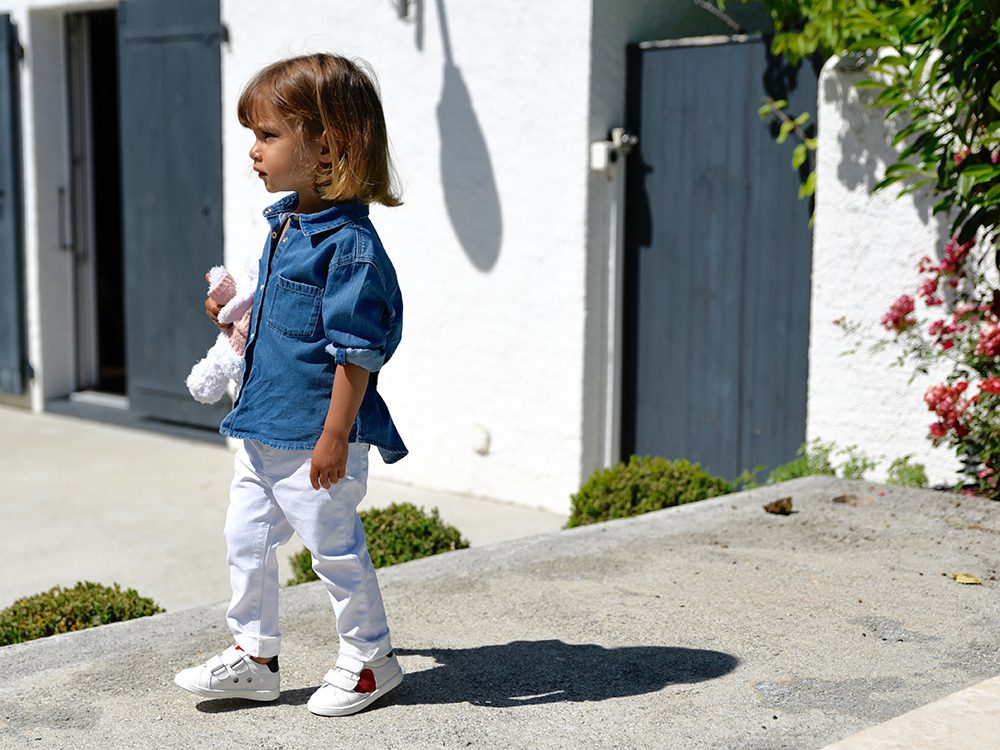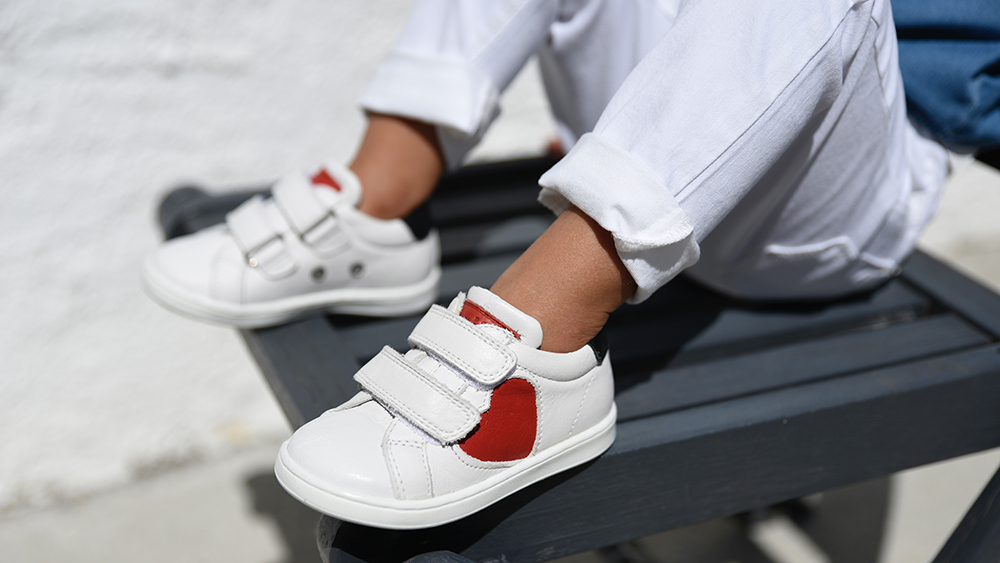 … Which nevertheless retains some features of a toddler shoe!
First of all, great flexibility. Then a light weight. Finally, a wide base to favor balance when the child's step falters.
SEE THE TODDLERS RANGE