Between 4 and 8 years old approximately, from 28 to 34
The young child is not so young anymore. Autonomy is growing. He wants to get around quickly and by himself. His shoes are fully aligned with this idea.
On the footwear side, the child needs a properly designed shoe, combining support and flexibility for top comfort, which he will wear on the long days spent outside the house.
The main tool for autonomy is Velcro.
Most of our models features 2 Velcro's because it is the easiest for a child of this age.

At times, we offer 3 velcros to allow a reliable and precise adjustment of the shoe on the foot. This is specially the case for very high models. A side zip favors autonomy when wearing boots.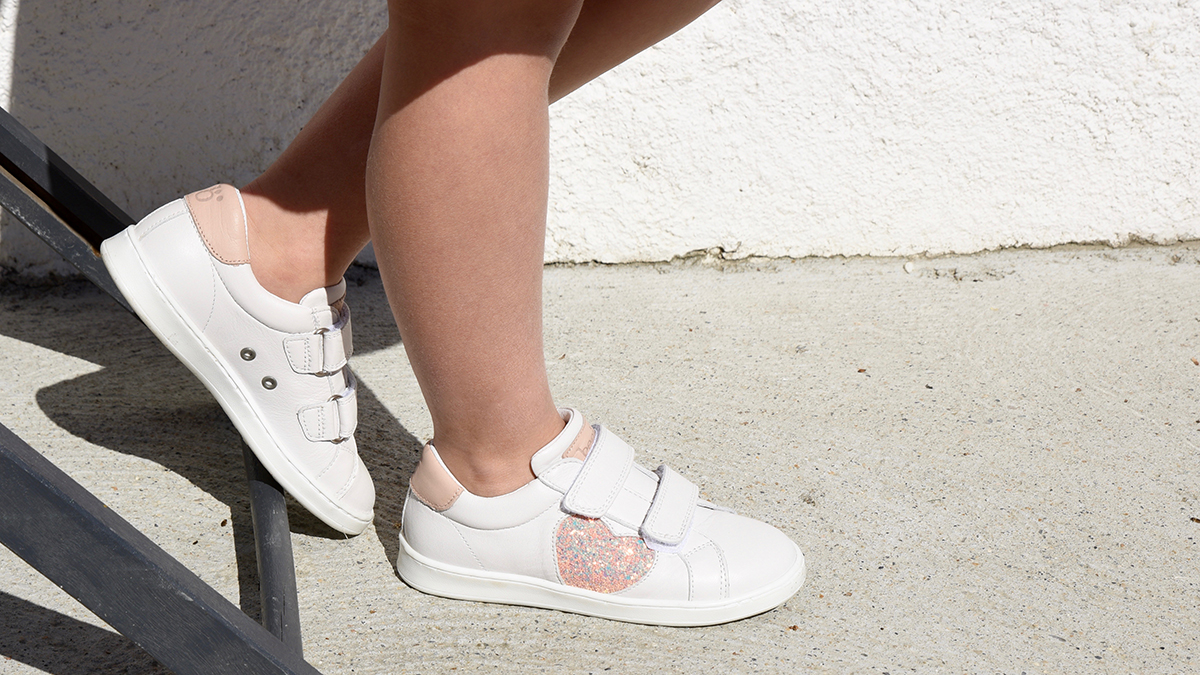 "We have 3 ingredients for the most comfortable children footwear"
1 A solid heel counter
The entire rear of the foot is held by the shoe's counter.
2 A shoe with structure…
Unlike shoes that are too soft and generate fatigue, Benjie's structure ensures great support and ample comfort
3 …flexible at the bend of the foot.
Our structure stops at the bend of the foot, where the maximum pressure is exerted when the child is walking or running. We have added a foam zone to soften our structure at this point: The FLEX-zone
VIEW THE CHILDREN RANGE