Between 9 and 14 years old, approximately 35 to 40
The child is already on the brink of pre-adolescence ... Its social interaction is very strong. He wants to be like the grown ups even if his foot is still that of a child. The shoe adapts to the level of style by incorporating many adult codes (laces, high boots, etc.) but the design remains a children's design and not the reproduction of an adult model in small size
The foot of a child, the head of a pre-teenager
If his head looks towards adolescence, his foot is still that of a child. The challenge is therefore to offer him shoes with adult functionalities while respecting his child's feet.

The main ingredient is the style details that give the shoe an adult design: laces instead of Velcro, straps on sandals instead of Velcro, more open ballerina without strap. We do not forget a side zip next to the laces to stay practical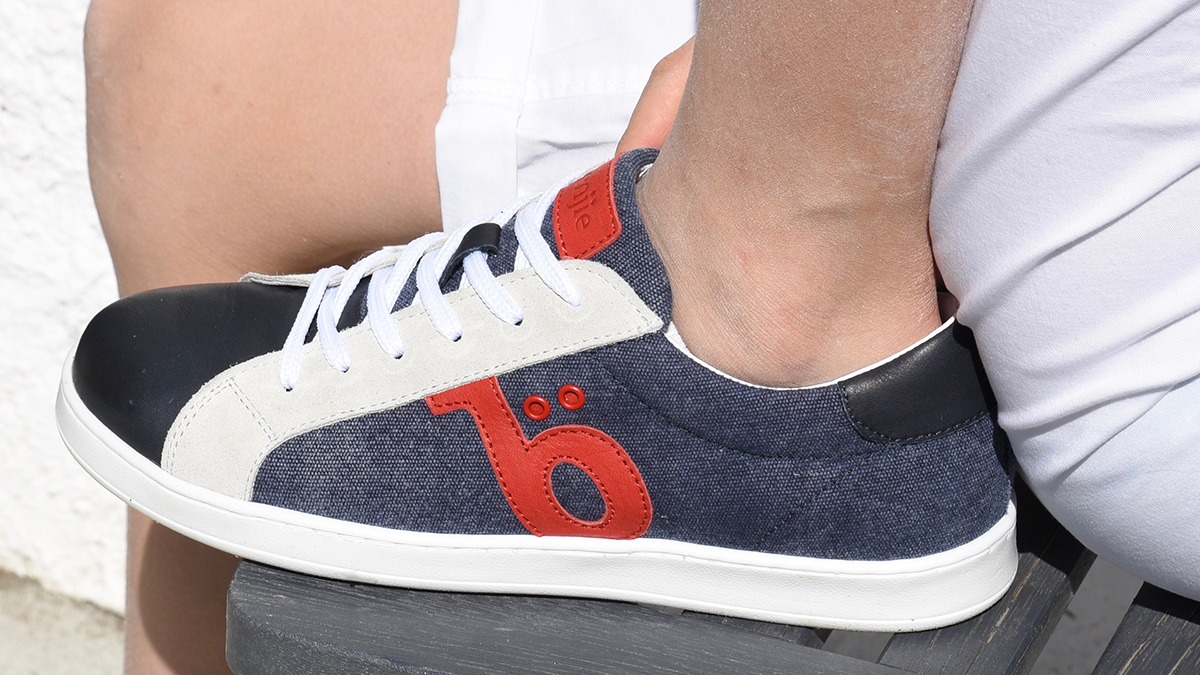 "The junior is not an adult, our 3 ingredients for a shoe with the best comfort remain the same as for children"
1 A solid heel counter
The entire rear of the foot is held by the shoe's counter.
2 A shoe with a structure ...
Unlike shoes that are too soft and generate enormous fatigue, Benjie's structure ensures great support and ample comfort.
3 … Flexible at the bend of the foot.
Our structure stops at the bend of the foot, where the maximum pressure is exerted when the child is walking or running. We have added a foam zone to soften our structure at this point: The FLEX-zone
SEE THE JUNIOR RANGE