Between 12 and 18 months approximately, from 19 to 23
As he starts walking, the young child needs a shoe with a light support for comfort but which remains flexible to favor his support and the development of his feet. This is the complex balance that must be struck at this age.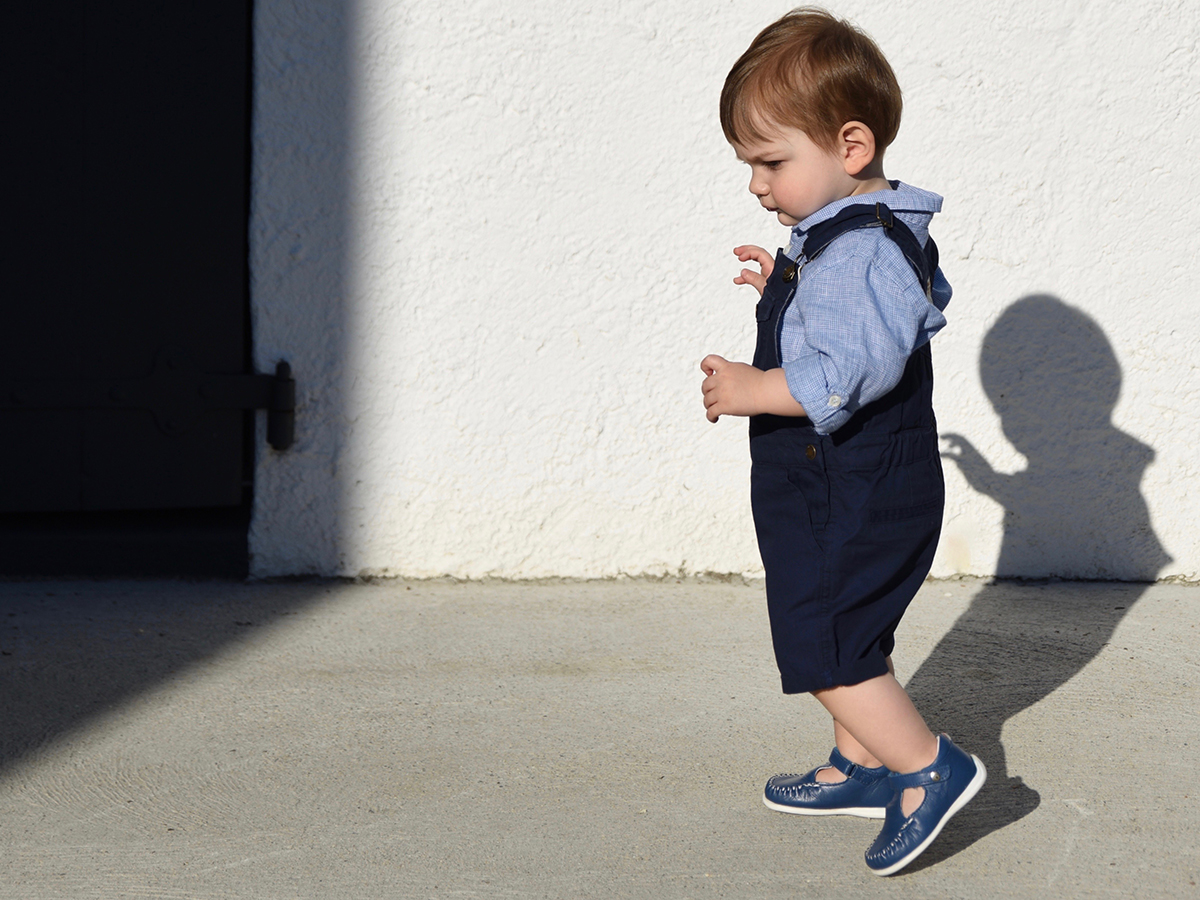 My child starts walking
The "first steps" are a general term which designates several phases between 12 and 18 months.

Around 12 months:
the child manages to stand without support. This way, his two hands remain free, which offers him several new possibilities.

Some children manage to walk alone, others only need to hold a single finger of their parent to walk (around 12 months).
Around 14 months:
the child generally walks alone, but his gait is not yet very steady. To ensure stability and balance, he walks with his legs wide apart and his arms extended like airplane wings. Then, he gradually begins to swing his arms. Once started, the child sometimes has trouble slowing down or stopping to avoid an obstacle.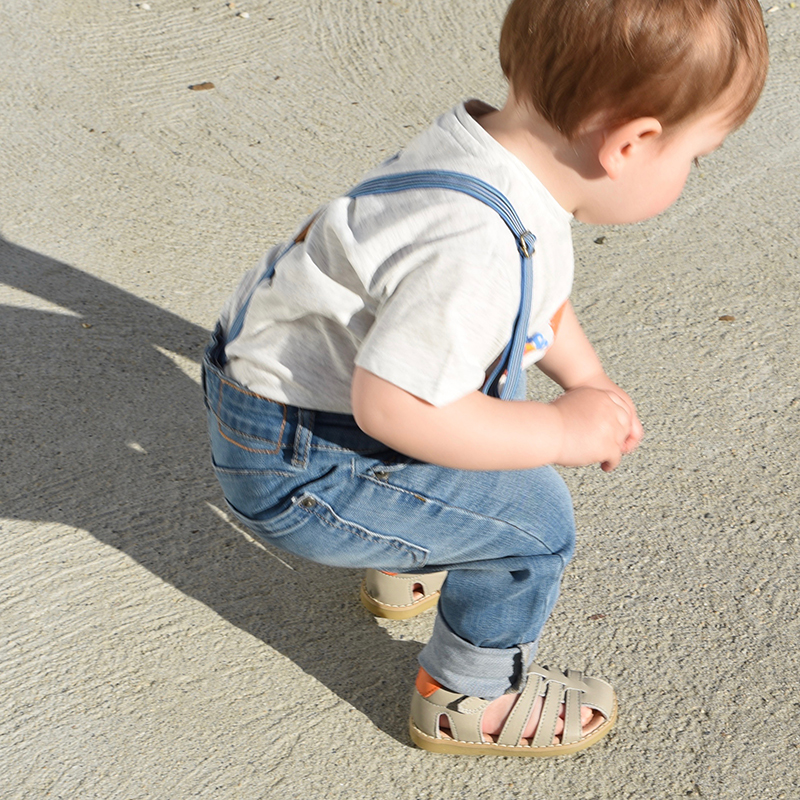 Around 18 months:
In general, he walks confidently. His legs are a little less apart and he uses his arms less to keep his balance. His gait is accelerating: he walks faster and trots while making quick and jerky steps at he stops.

These indications are largely theoretical age ranges to give an idea of the progression, as each child is different.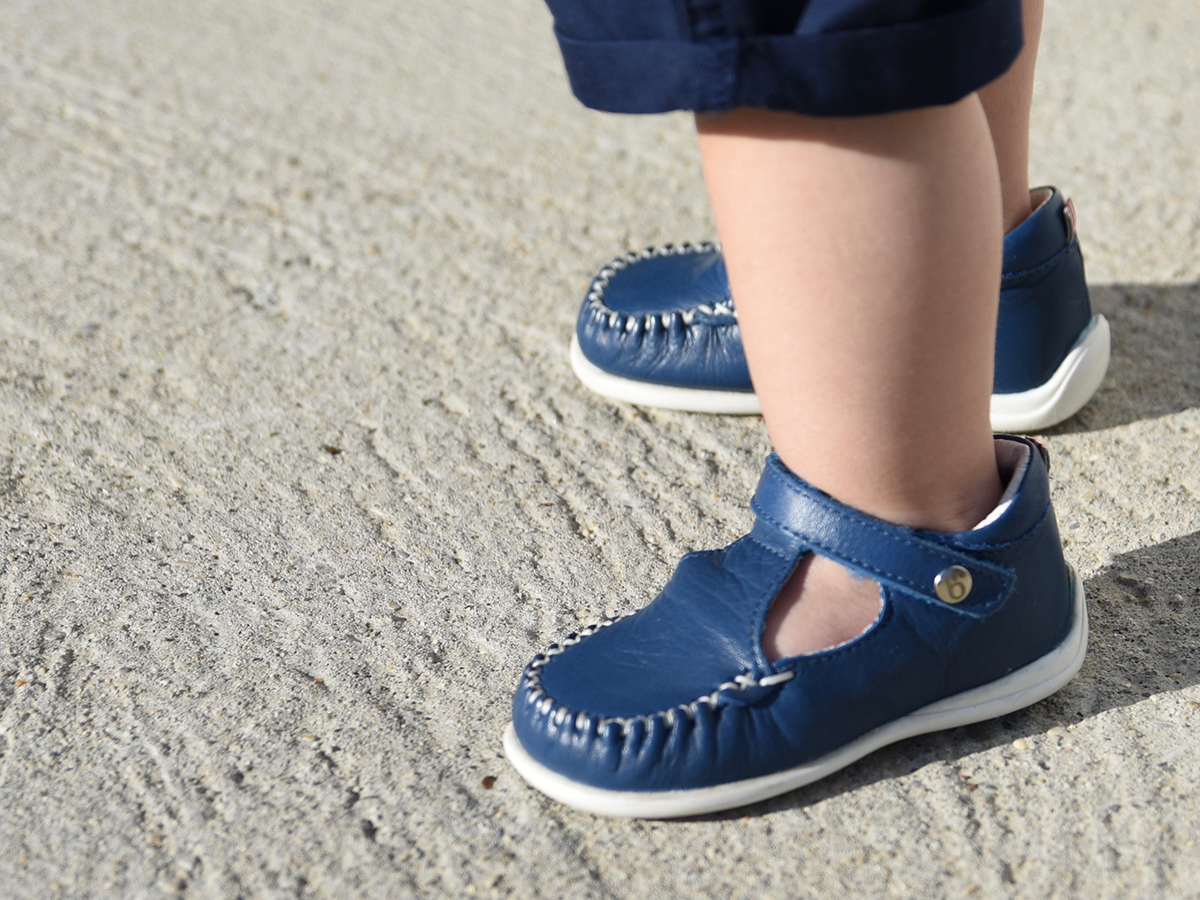 "During this first walker phase, the child needs a stable shoe to find his balance but also a flexible one to accelerate."
Light support…
For stability and balance, our Benjie first walker shoes feature a real first sole. Although flat, it ensures good stability for the child

At the heel, there is a semi-rigid counter which allows the foot to remain on its propulsion axis. .
… all while keeping a flexible structure
No rigidity however…Our first walker shoes have no shank and remain flexible to allow the foot to unfold perfectly. This flexibility will allow the child to find his balance.
In addition, our first walker soles are very thin, which makes the shoe flexible and light.
SEE THE FIRST STEPS RANGE